What's happening in Whanganui?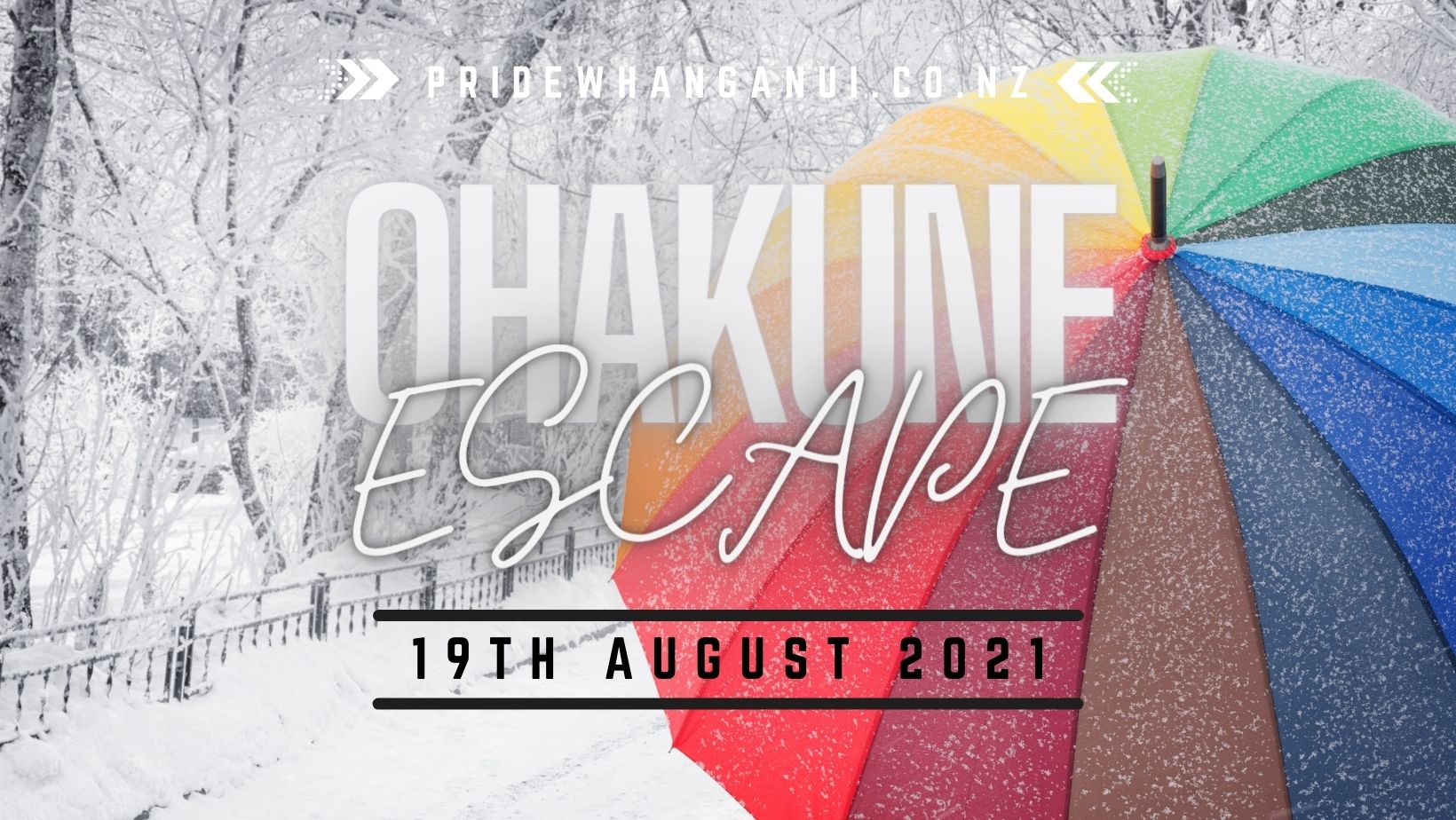 Pride Whanganui is taking you on an adventure, pack your overnight bag and let us whisk you away to the beautiful Ohakune. Limited to 40ppl, don't do too much thinking, just get booking! Two vans will be leaving Whanganui on Thursday, if you don't wish to drive. Team one will leave early and head straight up the hill for skiing, snowboarding, sledding and all things snow-related. Team two will venture over mid day, with the options of waterfall walk, spa treats and optional adult drinking! After an adventurous day we'll all head to our Lodge for welcome canapés and mulled wine, hosted by our fabulous rainbow hosts Titan and Thomas. The lodges is exclusively ours for the night, meaning BYO alcohol, where together, we'll create the festivities. Not all is over, a buffet breakfast will be served inclusive in your ticket before we head back to our gorgeous Whanganui. *Included in the ticket price - Transport to and from Ohakune, accommodation (exclusive use for our group), complimentary drink on arrival, evening canapes, 30% spa discount and buffet breakfast. To book email info@pridewhanganui.co.nz as prices vary depending on accommodation needs. Places are strictly limited.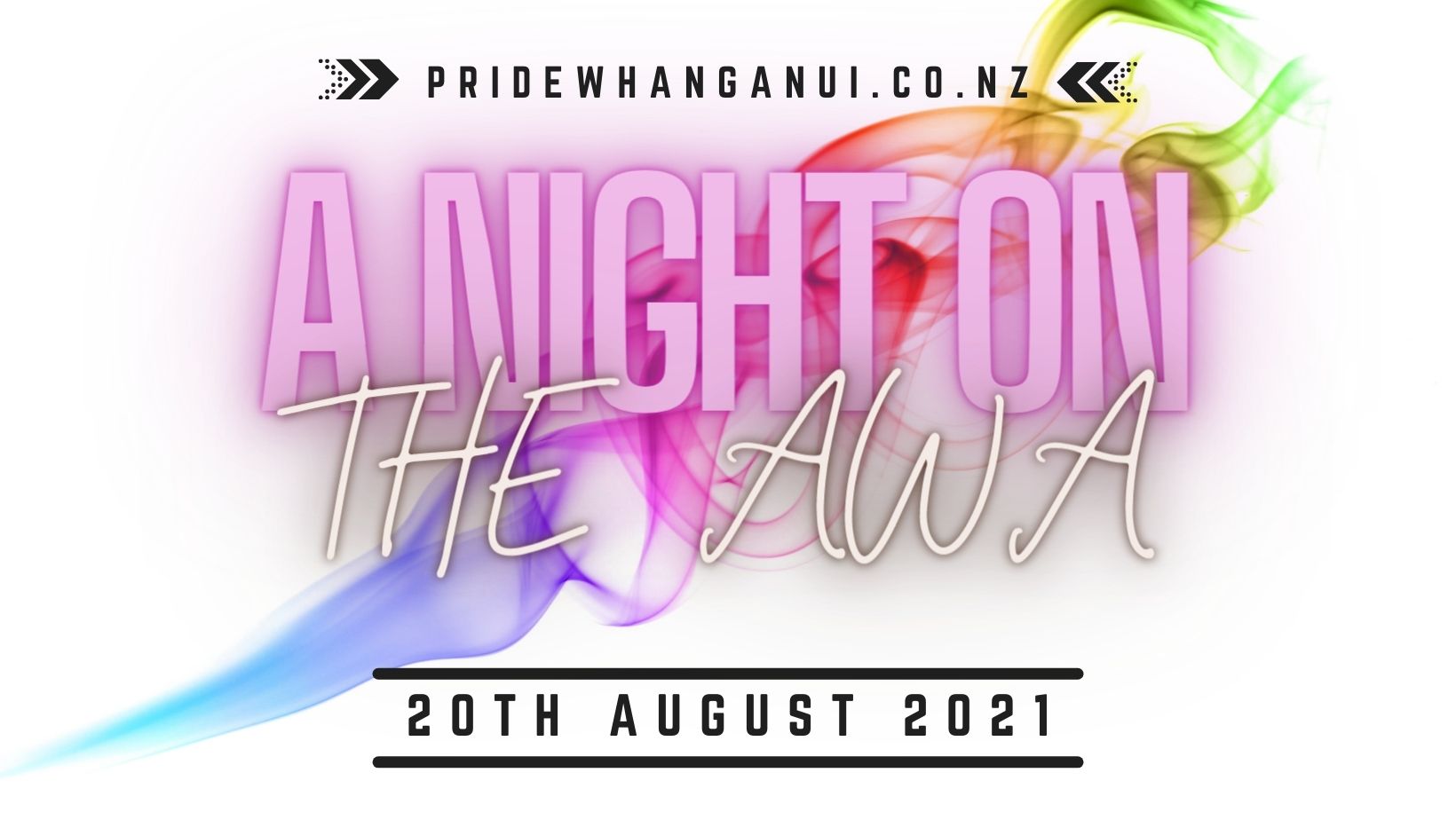 When Gatsby meets Cards of Humanity.. what do you get? Find out at our Night on the Awa event - Friday August 20th. Dress up in your finest Gatsby apparel and meet us down at the Wairua dock at 5:45pm. Upon departure of the Wairua you will be treated to the soulful sounds of a single Saxophonist, accompanied by some mulled wine and the Awa by night - an experience that is truly magical! As we arrive at our destination in Upokongaro, we will join our hosts at the Riverboat Bar and Cafe and settle in for a completely raucous evening of Cards Against Humanity (not for the faint hearted - google it!). Ticket options: (Boat + Event) ticket price includes one-way Wairua Trip and evening entertainment & nibbles. (Event only) ticket price includes evening entertainment & nibbles. (This is available for people who'd prefer to make their own way to Upokongaro rather than take the Wairua).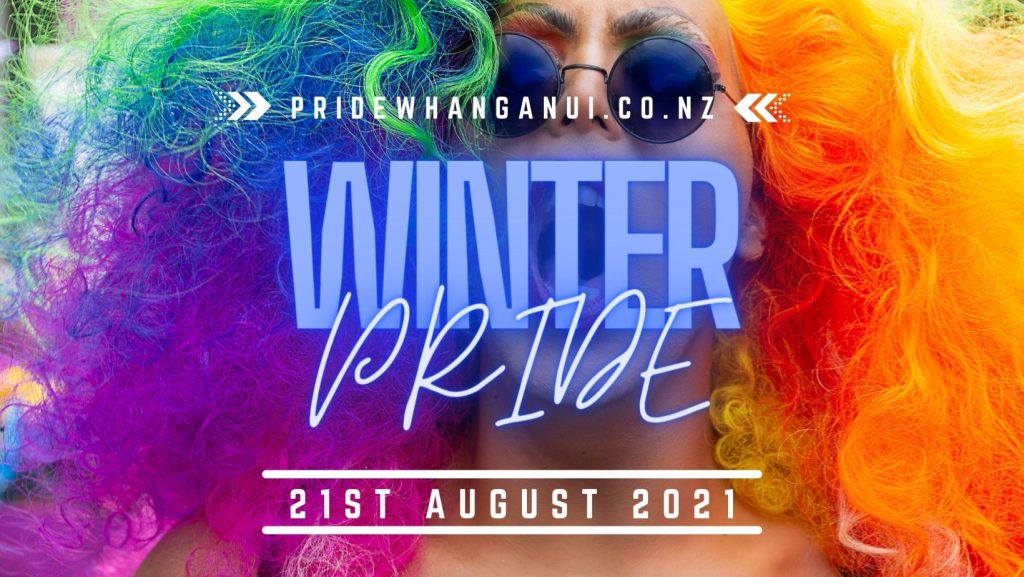 The Wild the Outrageous the Totally Delicious - Miss Ribena is hosting our 2021 Winter Pride Party and we've heard a rumour that for ONE NIGHT ONLY she'll be shaking her tail feathers on stage performing for us as well! We can't wait! There are only 150 tickets available for this fundraising event so make sure you book now! Alongside Miss Ribena we have a full line up of performers and to finish our night off, all your fave Pride Anthems!! This venue will have a cash bar INCLUDING separate cocktail bar (so no BYO). Whanganui Winter Pride Party - Whanganui Musicians Club, August 21st - you don't want to miss it!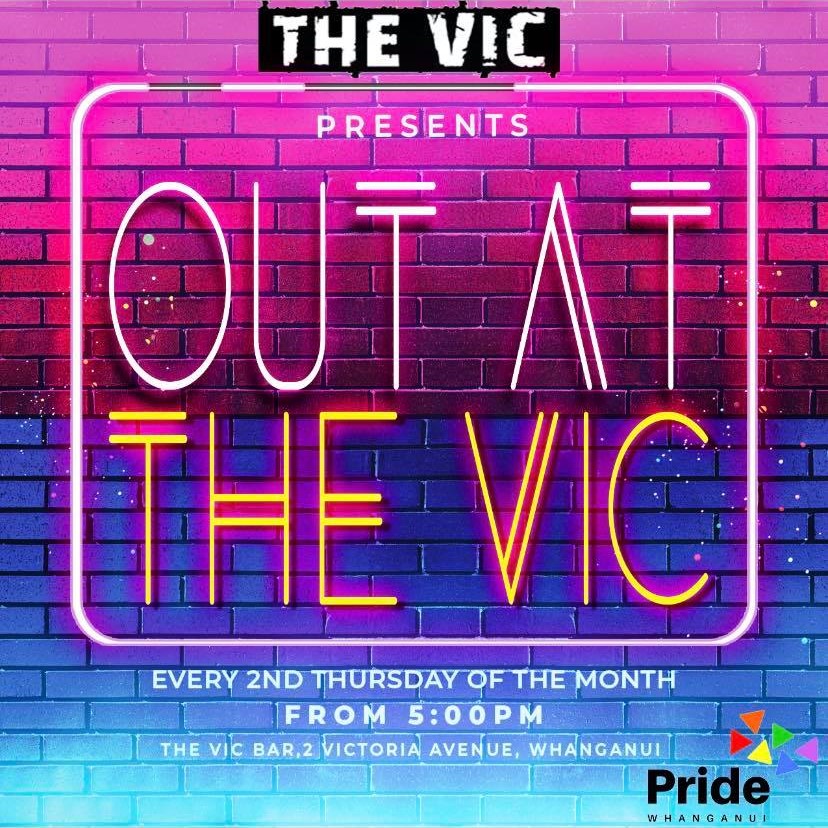 Out at The Vic happens on the 2nd Thursday of every month from 5pm at The Vic Bar on Victoria Ave. Pop in after work, or come down a bit later - buuuut Happy Hour is 5pm till 6pm. This is a safe venue for all LGBTQIA+ peoples and supporters of, to come down and hang out with like minded people. Meet new friends, catch up with old ones, have a bite to eat and try a mouth watering cocktail.